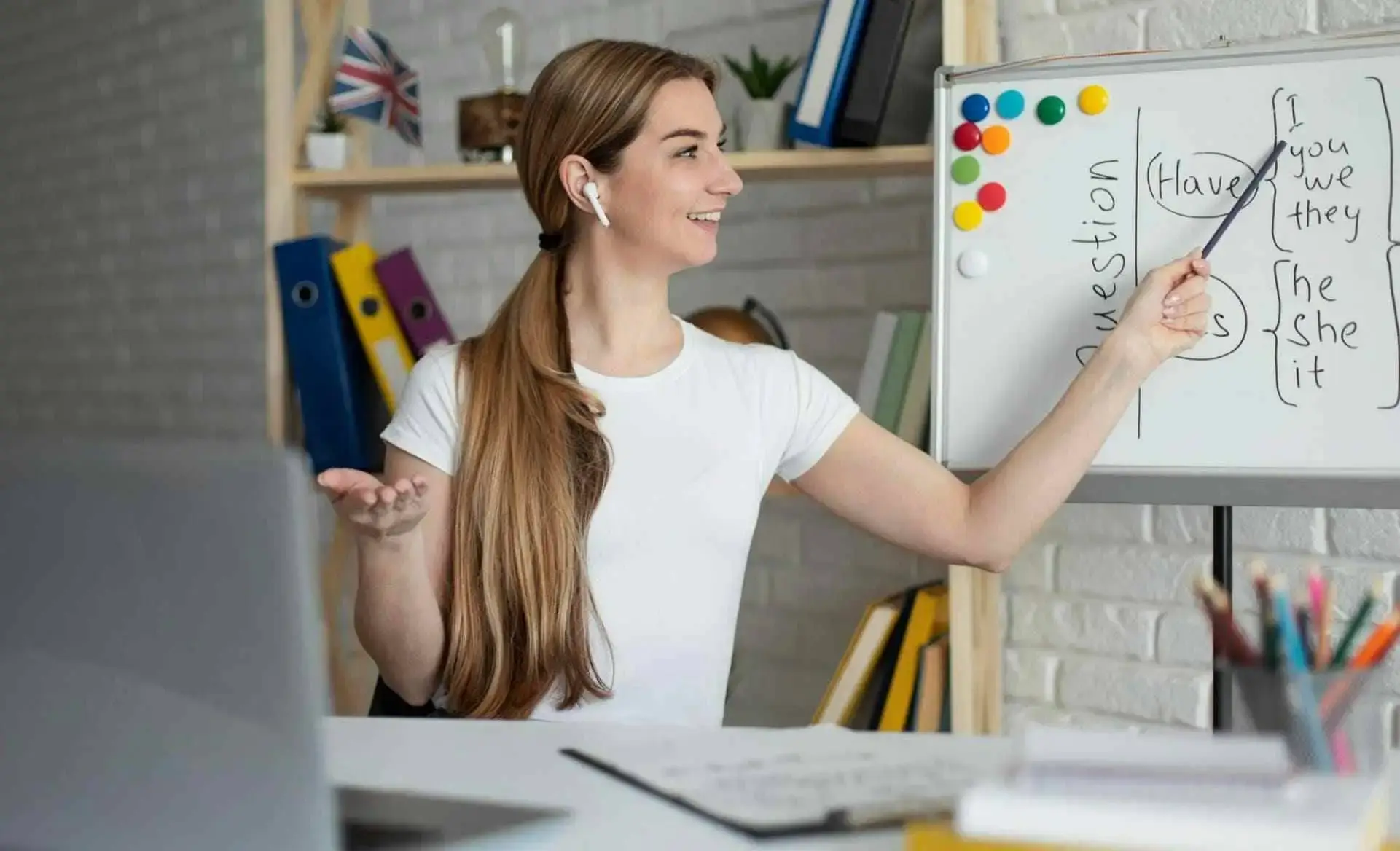 Full 1
We can help you achieve your target band score

Full 1
Enjoy the flexibility of learning from anywhere

Full 1
Classes on Saturdays and Sundays for working professionals

Full 1
Improve your English speaking skills through our Spoken English and Business English courses

Fly High with Dreambird Education
Do you want to immigrate to a foreign country for studies and growth opportunities? Then Dreambird Education might be what you need to get started!
We are a skilled and reliable team of experts with a plethora of services like IELTS coaching in Chandigarh and courses such as Spoken English, Business English, Interview Preparation, PTE, and more lined up. So, if you are wondering how to improve your spoken English? We have the answer for you, and that's just the start of how we can guide you through. 
At Dreambird Education, we assist you in setting the roadmap if you want to study abroad. You can get expert guidance on how to get a study VISA to the UK, Canada, USA, or a different country. Our extensive range of professional courses will get you ready for every challenge that lays ahead in the process.
Our prime goal is to help you prepare smartly through our comprehensive courses so that nothing stops you from living your dream out loud.So are you ready to turn your dream into a reality? Give us a call!
Designed to help you study, work or migrate to a country where English is the native language.
Are you a working professional? Don't worry! We conduct classes on Saturdays and Sundays.
Enjoy the flexibility of learning from anywhere, anytime with IELTS Online at Dreambird Education!
Do you want to improve your Spoken English skills? Look no further, we are here to help you!
Why choose Dreambird Education?
We are the Experts!

Aspiring learners need expert guidance for effective results. Therefore, we have put together a group of qualified coaches who can provide you with the right knowledge and information once you choose us.

We are Convenient

Dreambird Education - Best IELTS Coaching Institute in Chandigarh is happy to offer IELTS online coaching to students who find eLearning most convenient. We take pride in working with you as a team and ensure that your convenience is always our top priority.

We are Affordable

You surely would love a course that boosts your preparation without denting your pocket. Hence, Dreambird Education's IELTS, Spoken English, Personality Development, and other courses are available at competitive rates just for you.
See why students love Dreambird
Lorem ipsum dolor sit amet, consectetur adipiscing elit. Ut elit tellus, luctus nec ullamcorper mattis, pulvinar dapibusleo. Lorem ipsum dolor sit amet